"Nothing is more exciting than getting a client's message to the right audience." – Elaine Marshall
Our strength is identifying the "So what?" and "Who cares?" about you and your business.
Empowered PR will craft messages and execute a precise program that will get you and your company noticed.
Your marketing executives and CEO will see the difference.
We help you develop clear, concise statements about your offerings and what makes you the best choice.
The Empowered PR Team will create strategic media relations campaigns to get you in front of your audience.
Our custom, strategic pitches are designed to help clients develop relationships with key media contacts to garner media coverage.
Making an Impact Across the Globe
Elaine's Empowered PR with companies around the world to get her client's strategic messages to a wide market.
With more than 25 years of experience with companies ranging from baby startups to Fortune 500 companies, Elaine has what it takes to cut through the noisy media landscape and get your company's news and products in front of the right journalists and influencers.
Global Leader 15 Years In a Row
With experience at some of the biggest companies, including Apple Computer, AMD, FedEx, Western Digital and others, Elaine Marshall has a strong global communication background. Her media relationships span the globe. Her team works in key areas in the U.S., including Los Angeles, New York City, Silicon Valley, Silicon Beach, and San Diego.
Meet the Founder
Want your business to get noticed in a noisy world? I help make that happen. My name is Elaine Marshall and I help entrepreneurs, startups, all the way up to Fortune 500 companies, stand out in a crowd!
The Empowered PR newsletter is chock full of PR and Marketing tips and covers topics such as, making sure your website has all the necessary elements to help a journalist write a story about you, how PR can help a product, company or executive get noticed in a busy media landscape.
Empowered Public Relations — the PR firm I founded 12 years ago — has this motto, "If you don't hear the buzz, you're probably not plugged in." By that I mean, "Plugged into the media."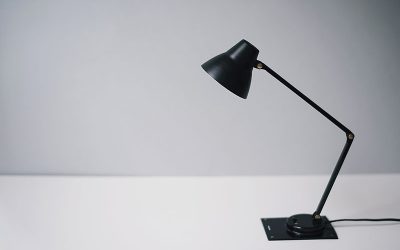 Why Empowered public relations? So many PR, Advertising and creative agencies are named after the founders with little to no creativity. Ironic, since we pride ourselves on offering creative thinking and unique strategies in the work we do for our partners and...
"Elaine is incredibly energetic and creative. It's inspiring just to talk to her, much less collaborate with her. After working on projects with Elaine, I always feel I've learned something and that she's made me a better professional. And finally (and this is something very hard to find in the PR world) Elaine is someone you can trust. If she says she is going to do it, she does it… period. I think a lot of that attitude goes to her experience in the industry, working for best in class brands like Apple and not wanting to let anyone down. She honors her work and her word. Elaine is special. She's someone you want in your corner." Steve Averill
"Elaine was an integral point in developing and maintaining our presence within the eyes of the press and media. I had the honor of working with Elaine and to observe her professionalism, attentiveness to detail and efficient approach in balancing and delivering our relations to both the media and corporate world. Confident in her approach, well versed in her abilities, Elaine and Empowered PR stands as one of the best in the industry." Tihn Ngo